2020 was a challenging year for most of us. The pandemic and its consequences have reshaped society in many ways: our norms, life purpose, the way we live and work, etc. A report by McKinsey stated that women are among the most hit by COVID-19 and the crisis could set gender equality back by haft a decade.
In the spirit of International Women's Day, we asked leaders from across the Adecco Group to share their experiences amid the pandemic, and their advice to shape a better future of work for everyone.
Here are some highlighted stories from Adecco Group's full article.
Read this article in Vietnamese.
Adrienne Harris
Admissions Producer, General Assembly , USA
"Listen to our needs, advocate for oneself and others, and continue to build empathy to support those around us."


Valérie Beaulieu
Chief Sales & Marketing Officer, The Adecco Group
"Have the empathy to simply ask each other 'How are you doing today?'"


Jalie Cohen
Group SVP, HR Americas, The Adecco Group
"Keep going. Don't give up. Accept the change, embrace it, and move forward."


Valentina Ficaio
Regional Head of Finance Southern Europe, EE & MENA
"Anything is possible if you really put dedication and hard work."


Simon Crichton
Managing Director, Modis, UK
"Diversity keeps us healthy and helps us grow."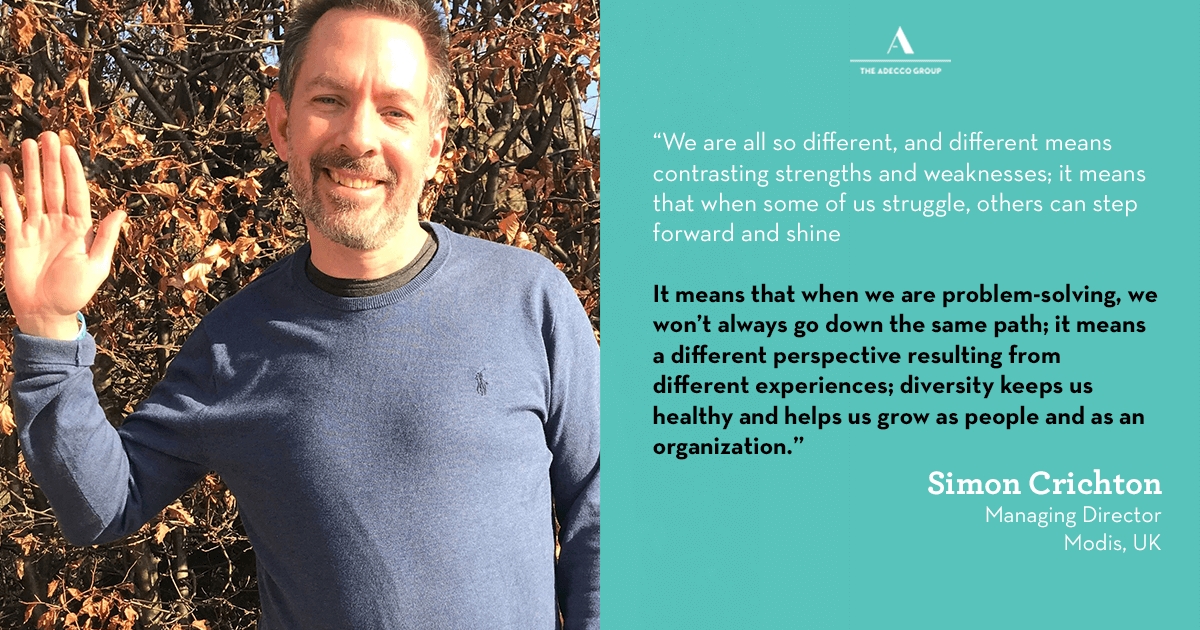 At Adecco Group, we foster an inclusive culture to make the world of work equally available to everyone. We are constantly working hard toward a working world where talent can shine, differences are recognized and valued to help our businesses, communities and our clients win.

We believe in talent, not in labels.

Read more stories & advice here.